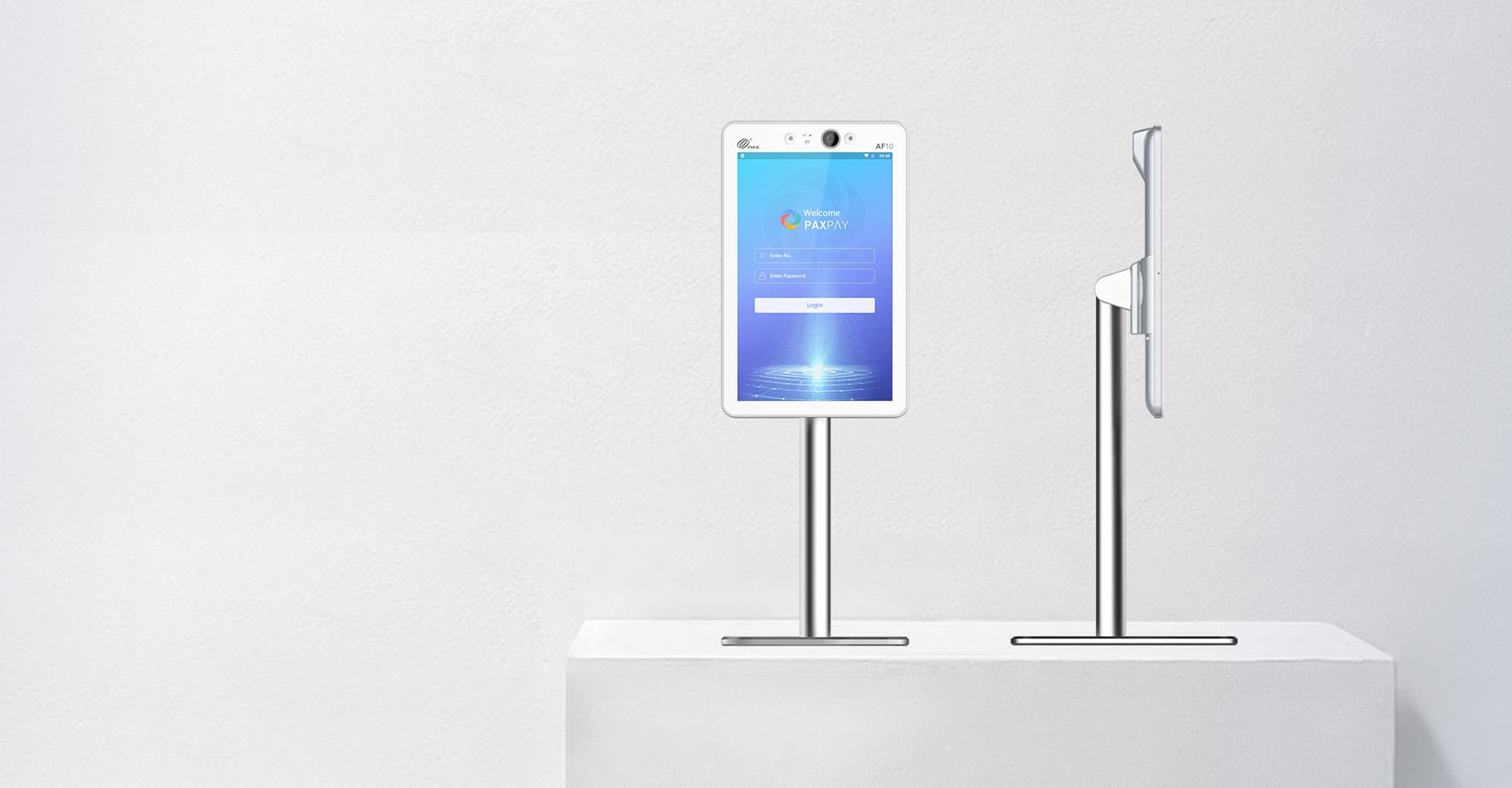 PAX AF10
Al Facial Recognition Payment Terminal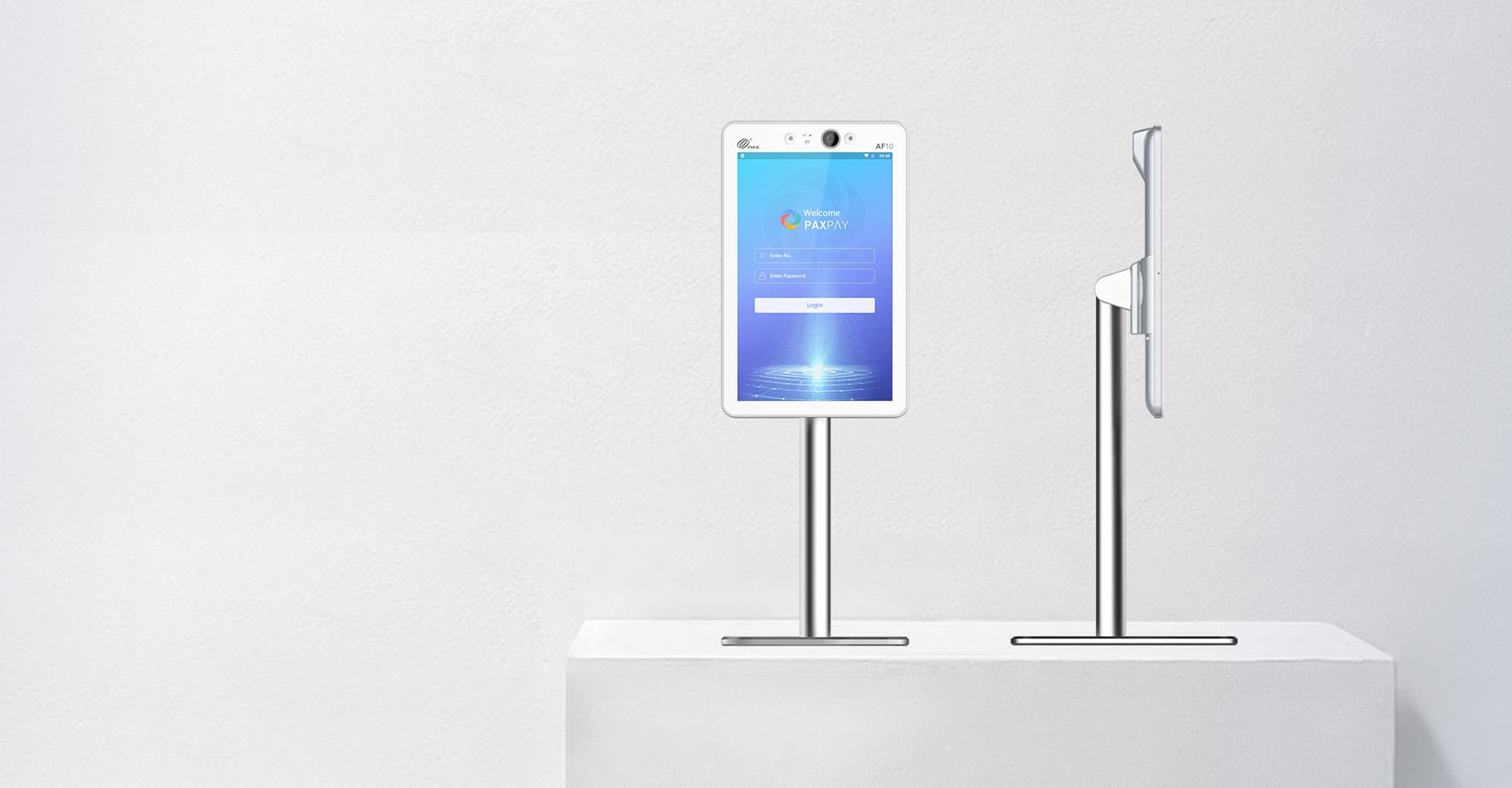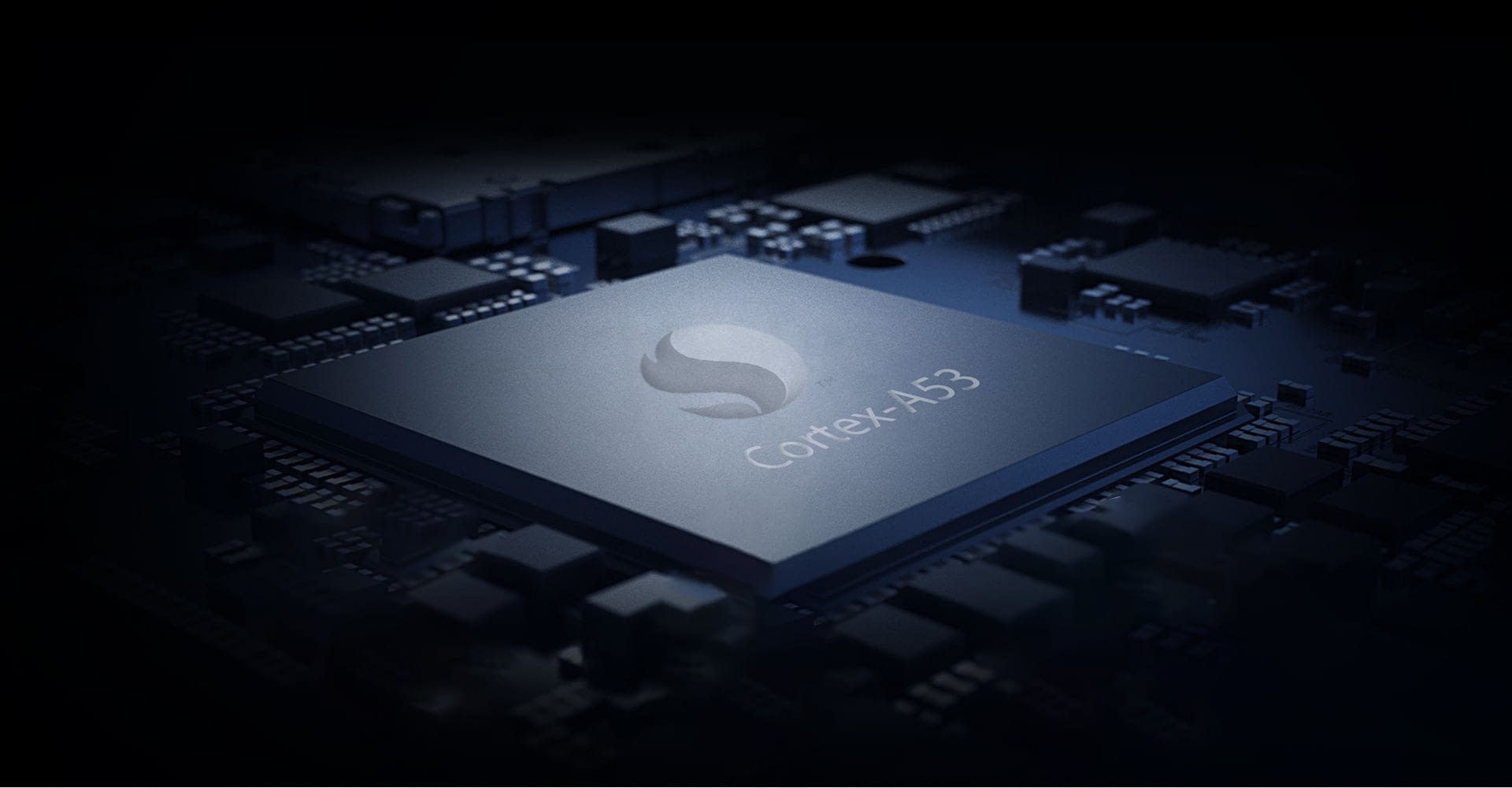 The AF10 packs a state-of-art Octa-core processor , has a huge memory capacity and offers all the benefits of the Android OS.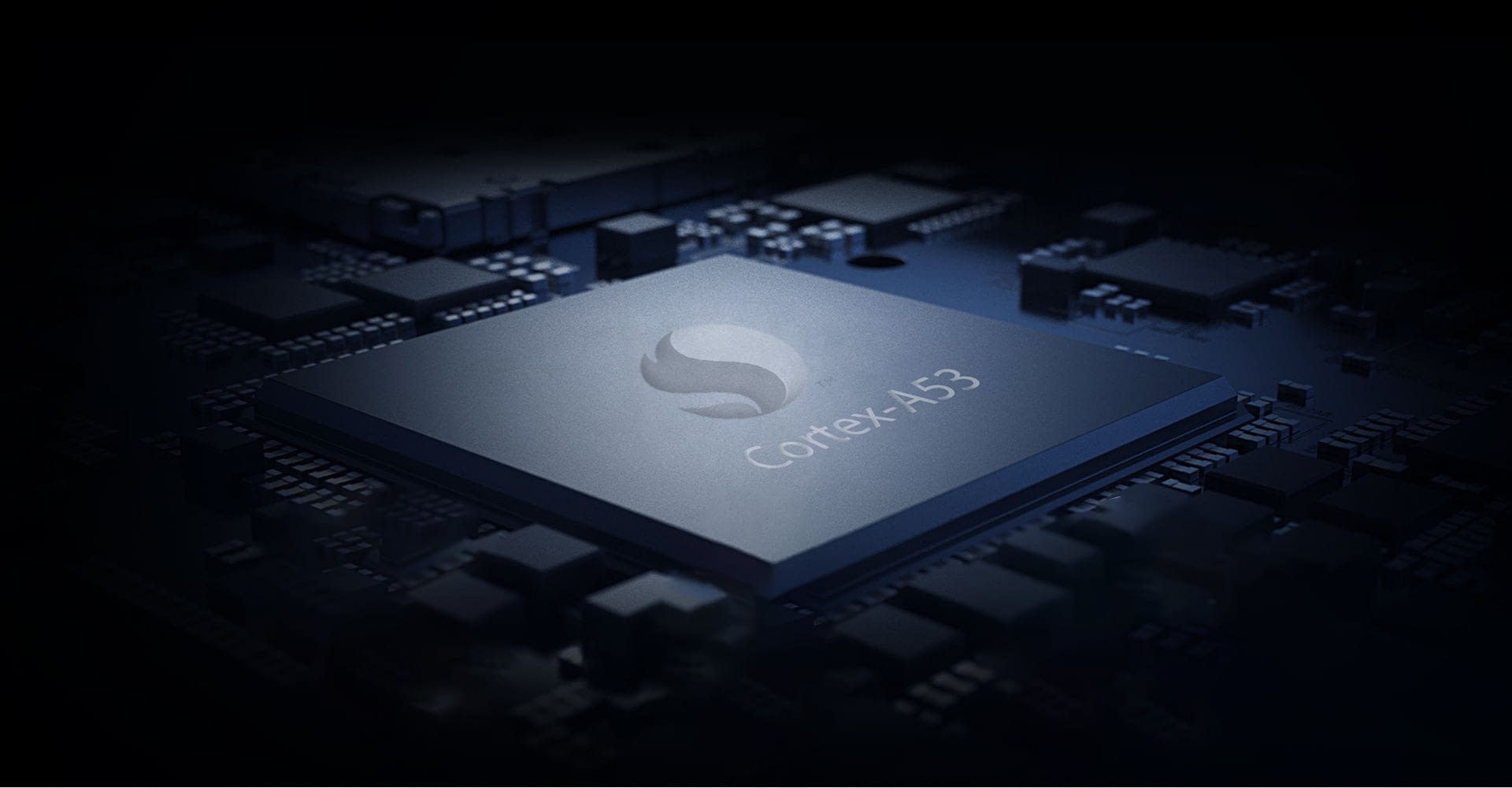 Powerful Performance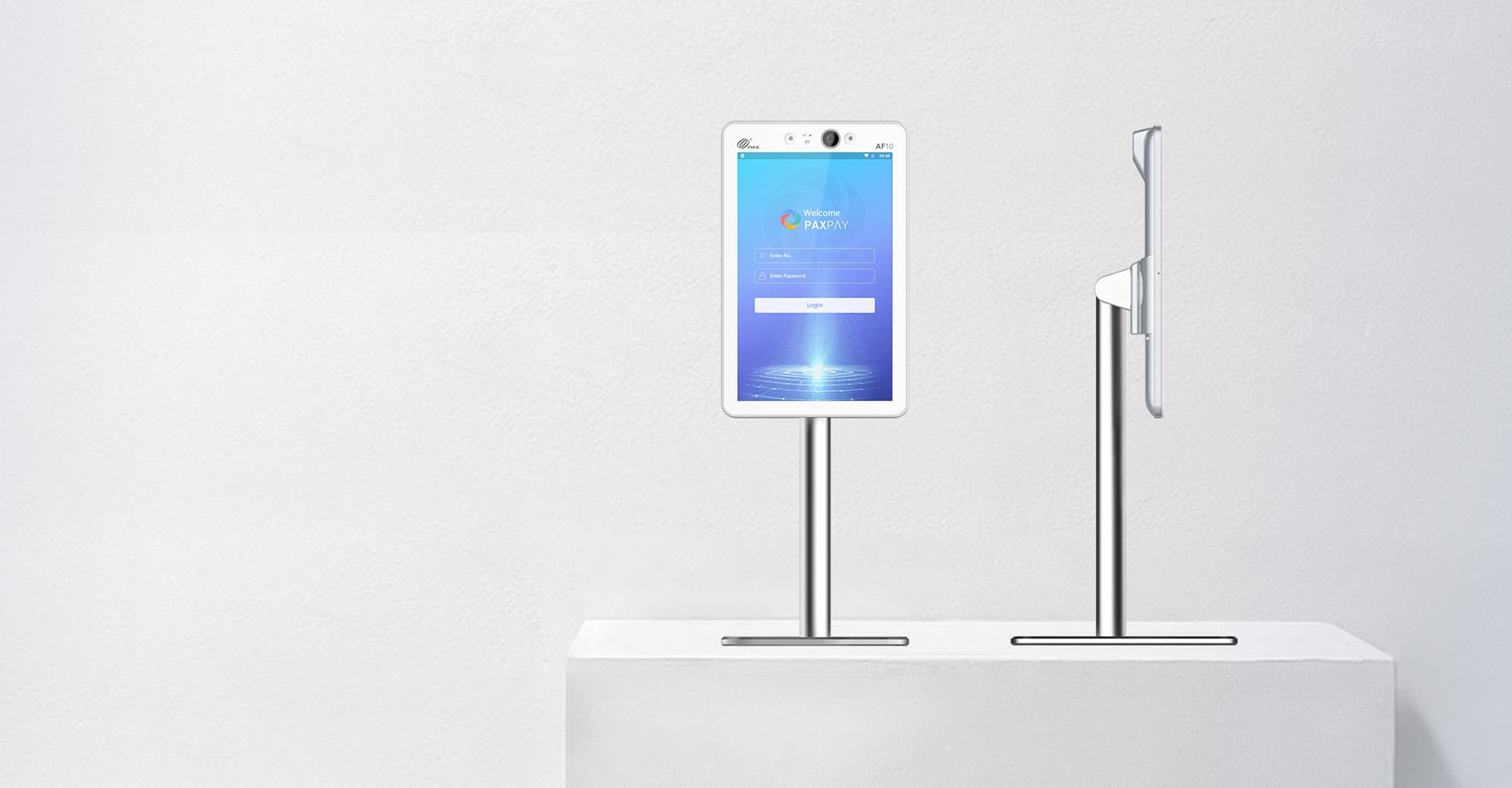 The Art of Simplicity
The AF10 is a slim & elegant device designed to accurately capture and processes new generation facial identification payments.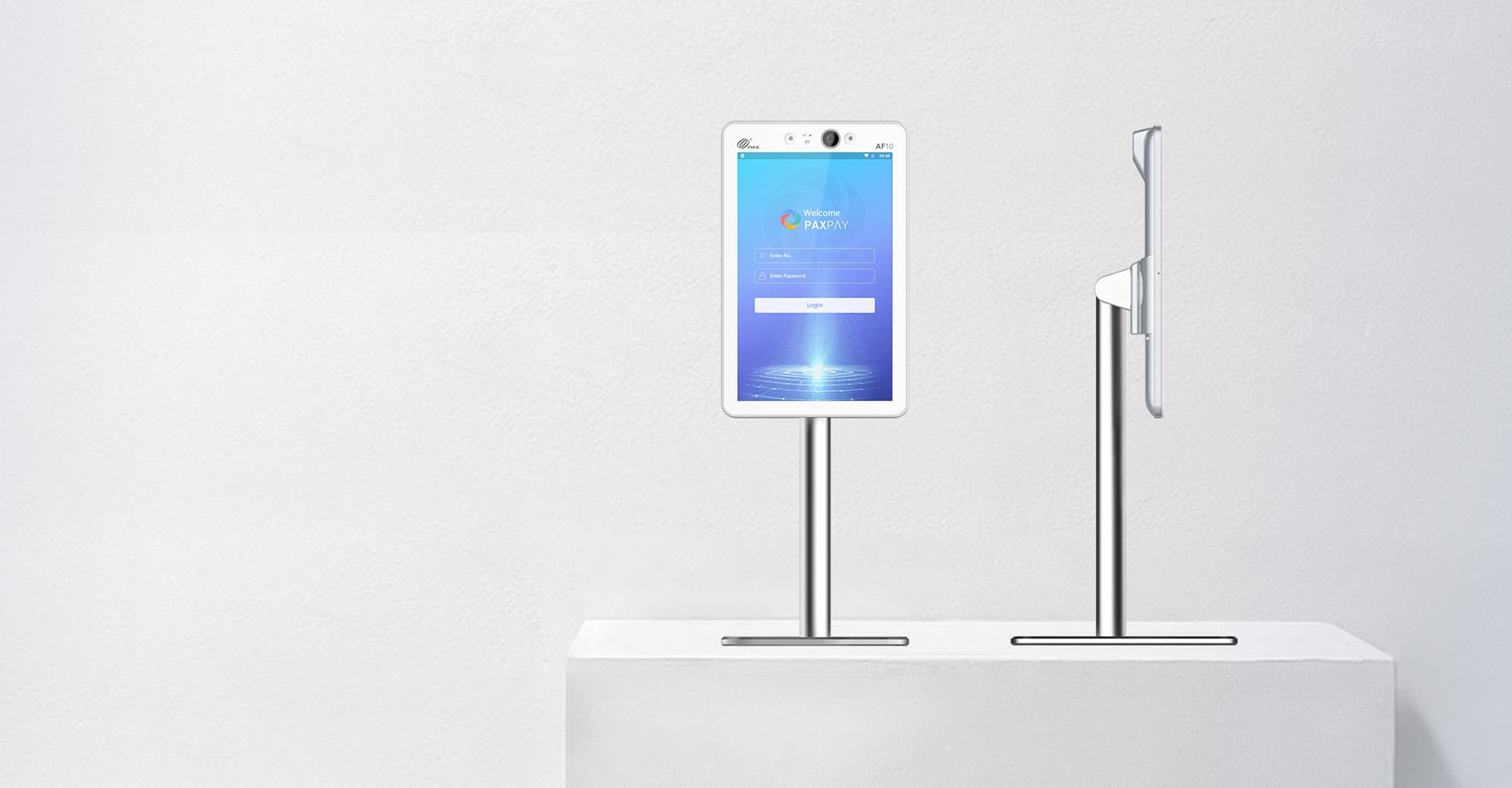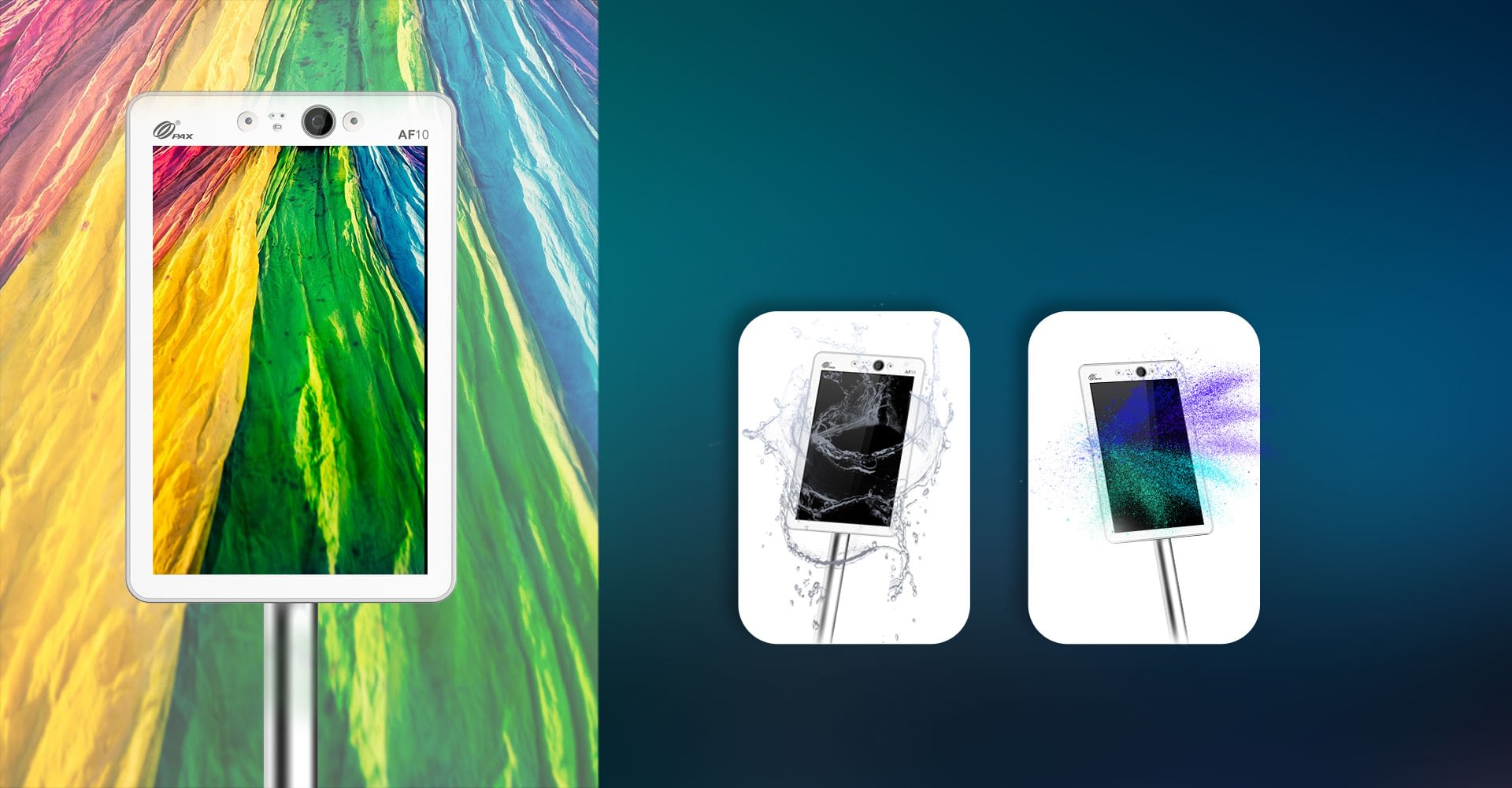 Robust and Vibrant
A brilliant 10.1 – inch HD touchscreen with polymer UV coating, and rugged, durable glass, that is built to last
-Water resistant
-Dust resistant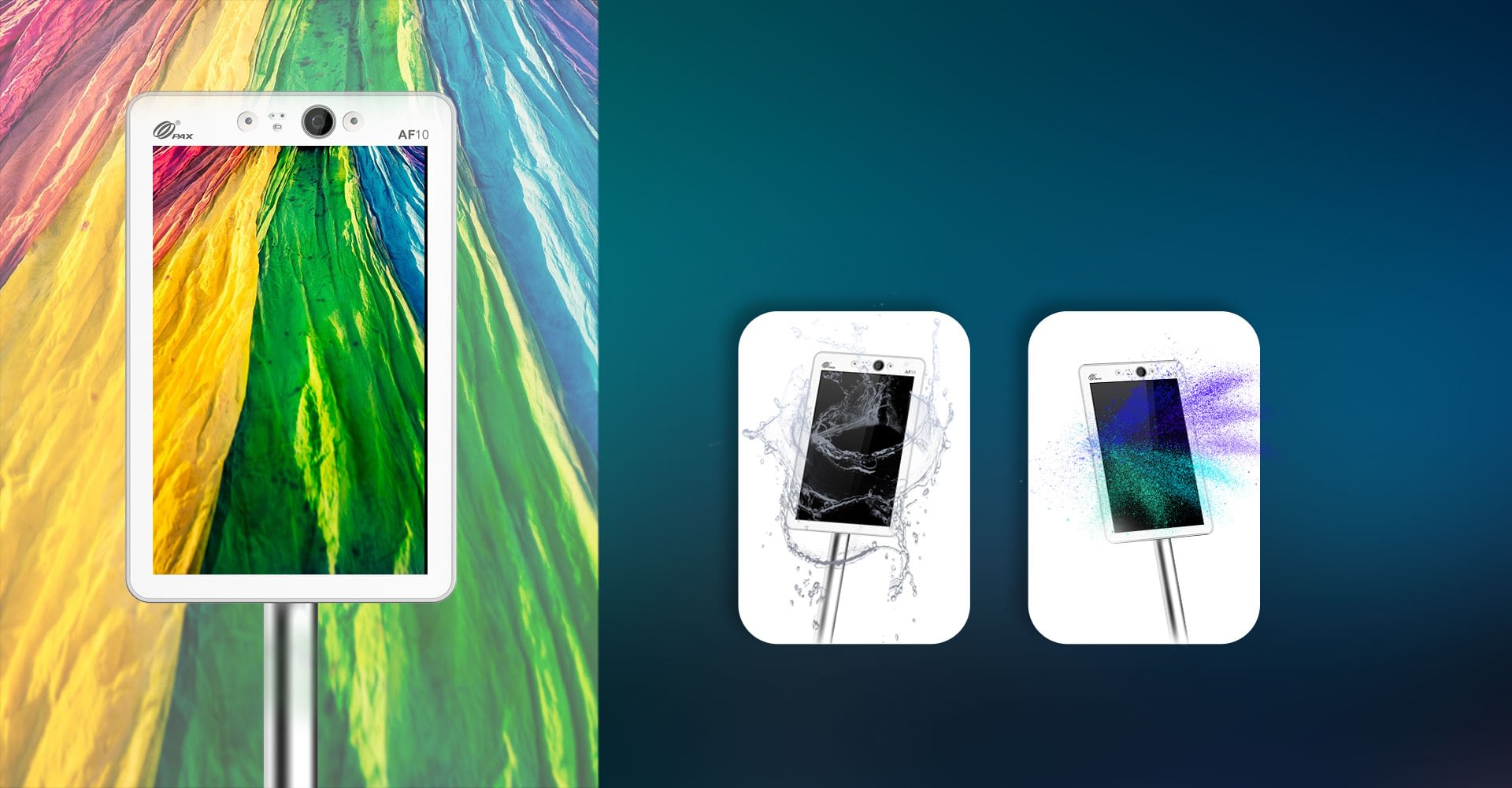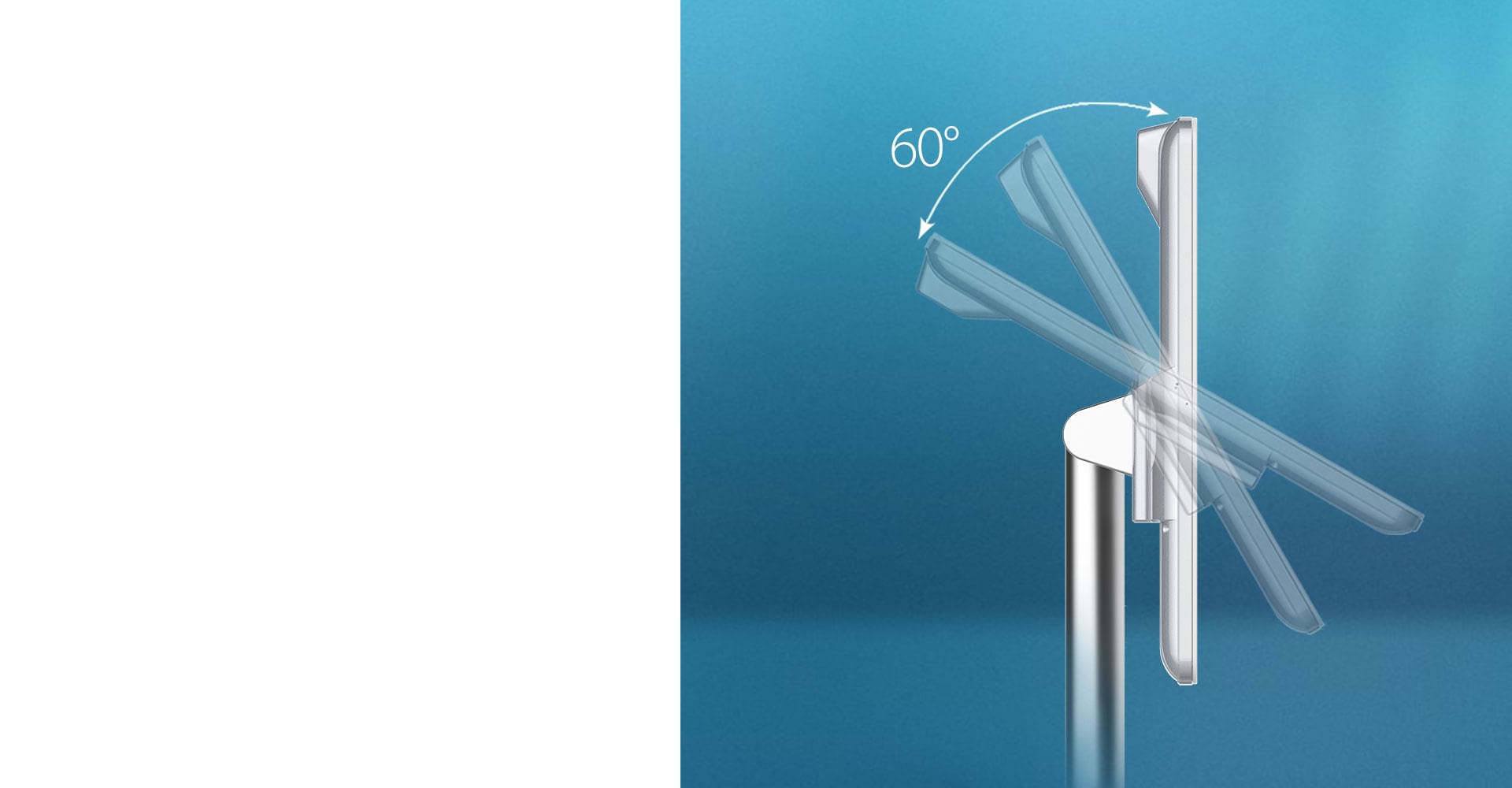 Flexible Angle Adjustment
Makes the display viewable up to a 60° tilt angle.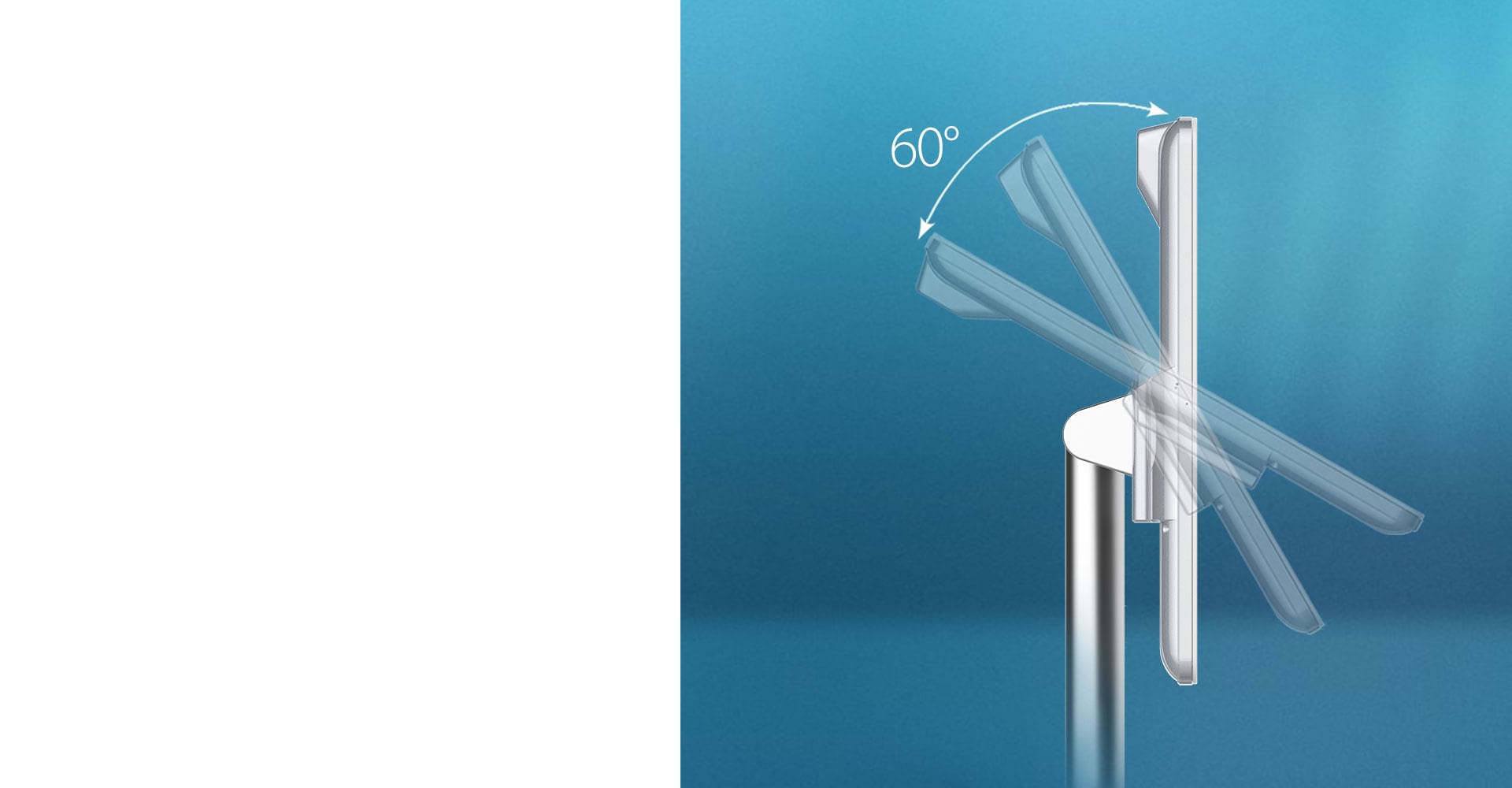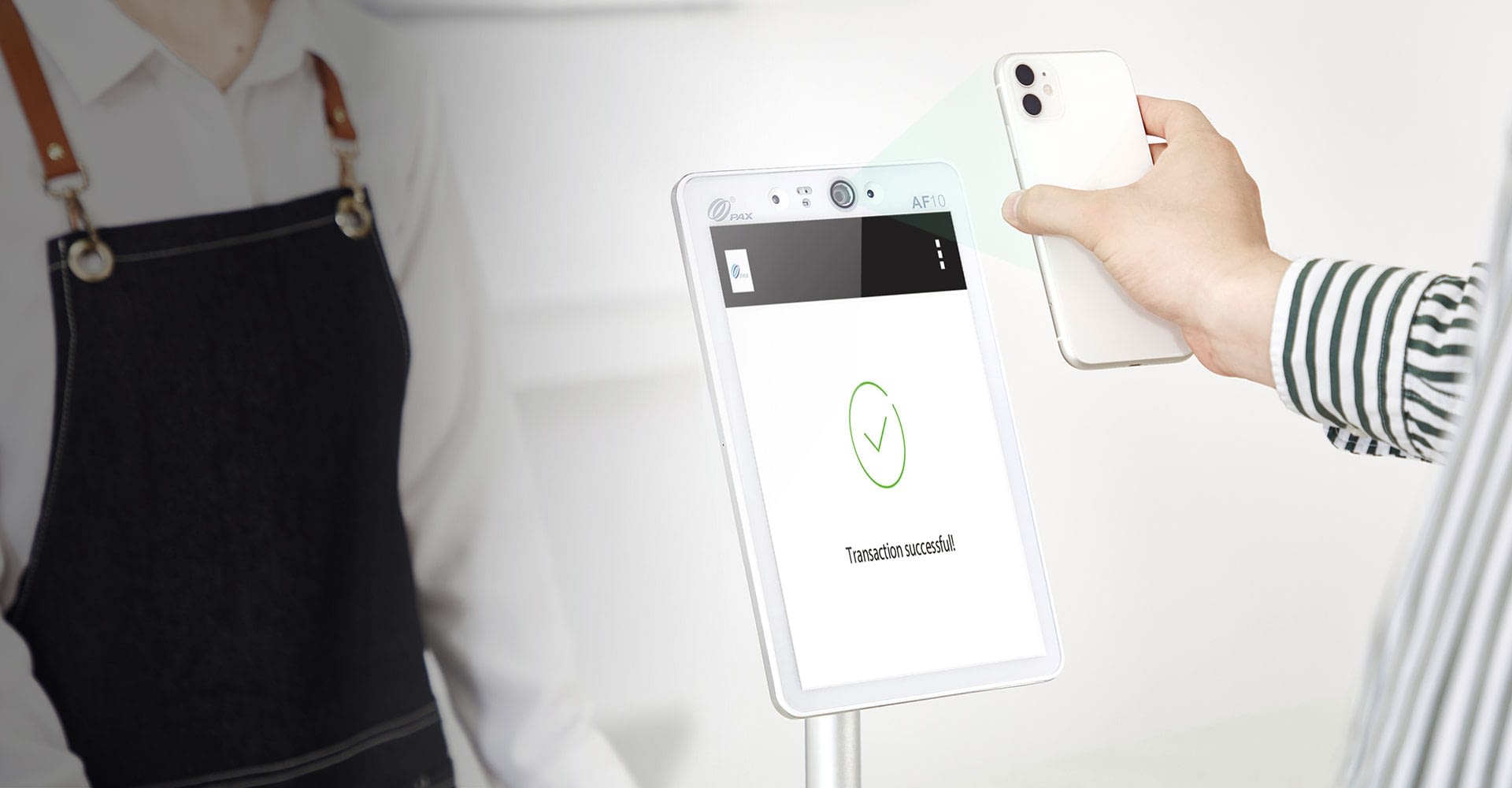 Highest Security Standards
AF10 jest zbudowany z technologią obsługującą kody QR i płatności za pomocą rozpoznawania twarzy. Certyfikowany przez PBC i UnionPay, AF10 gwarantuje bezpieczne i płynne transakcje.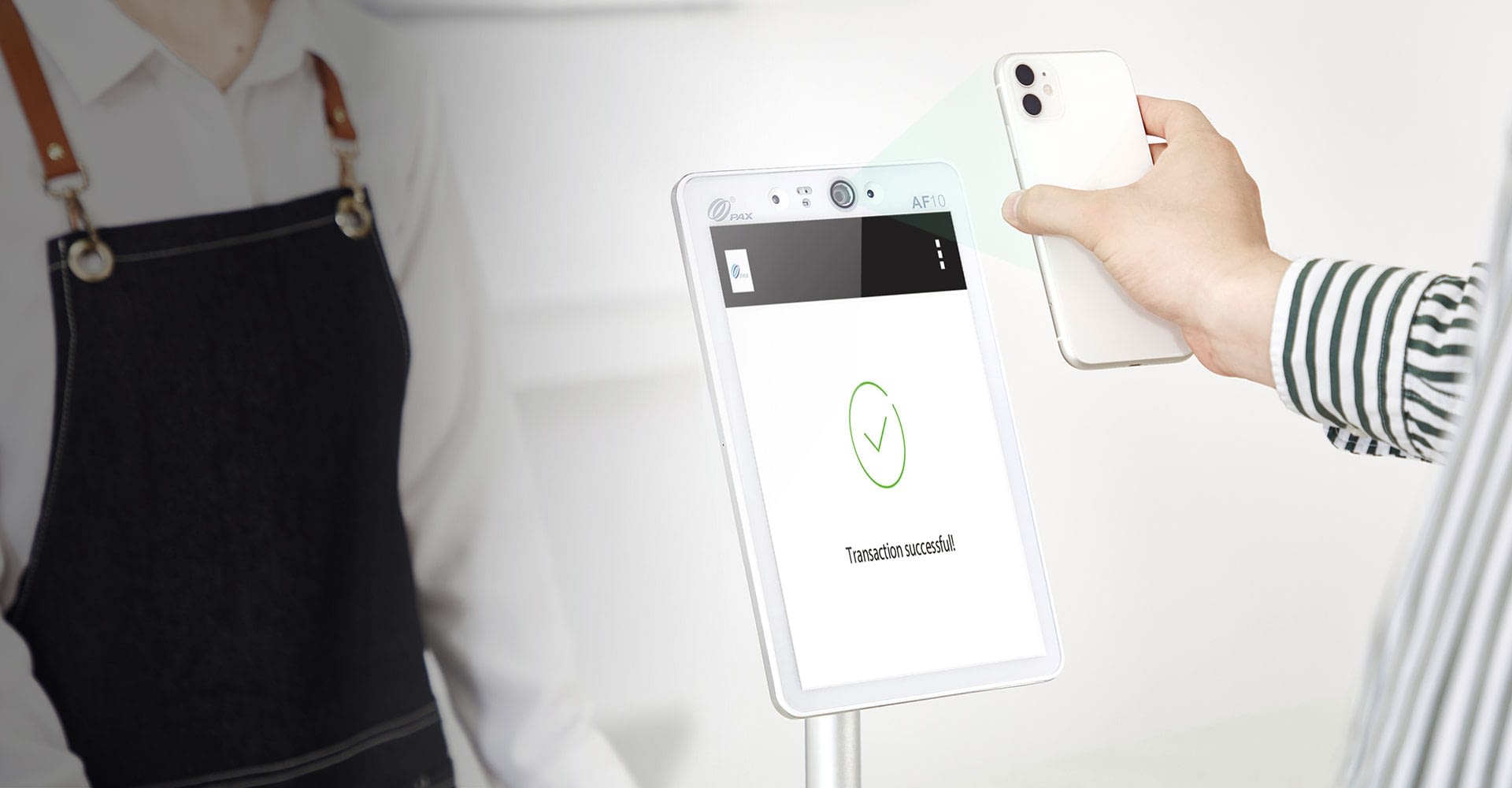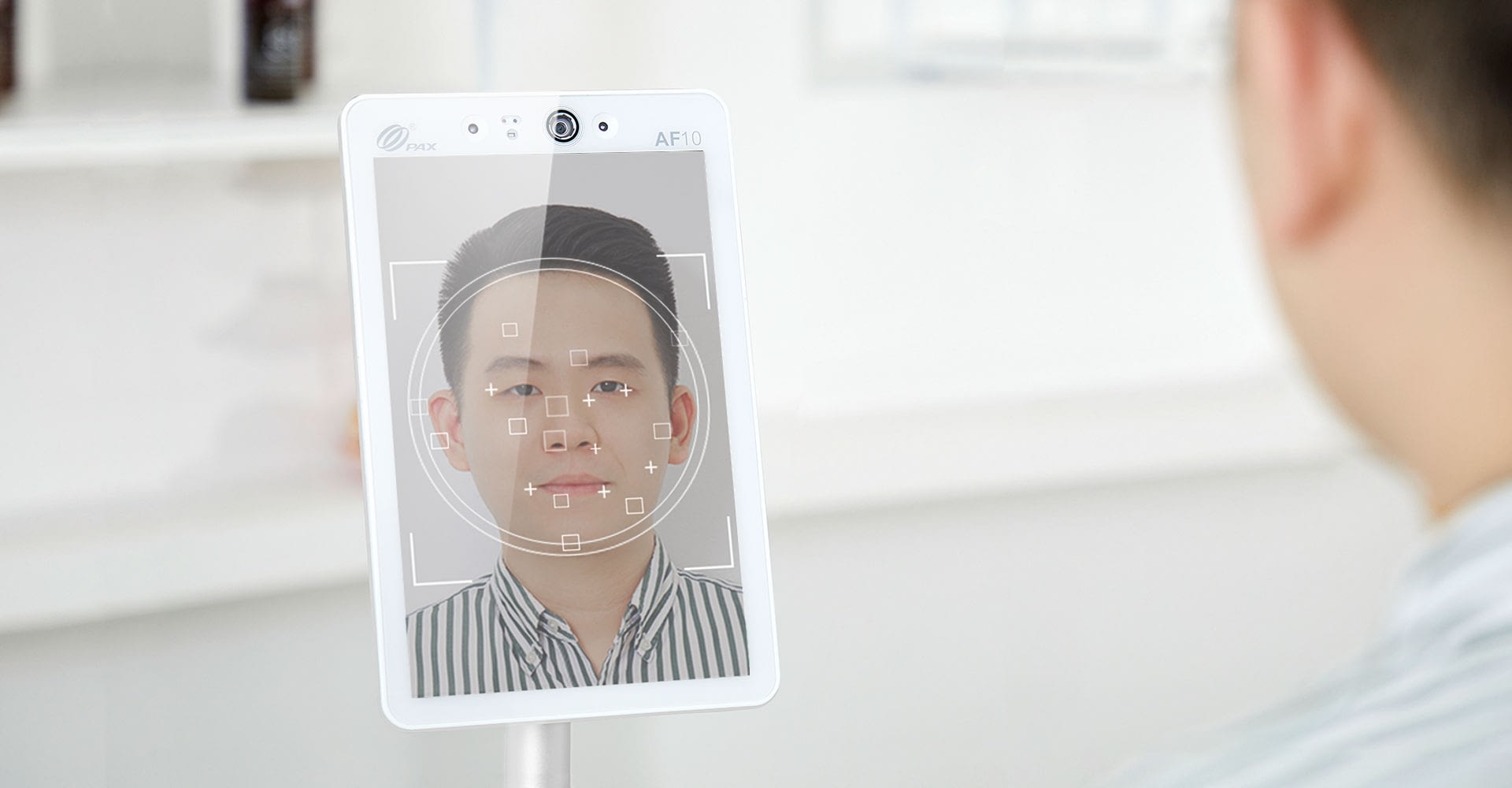 Facial Recognition
High-tech cameras support all the latest 3D facial recognition software apps. Perfect forfast & secure payment processing and improving customer loyalty and experience.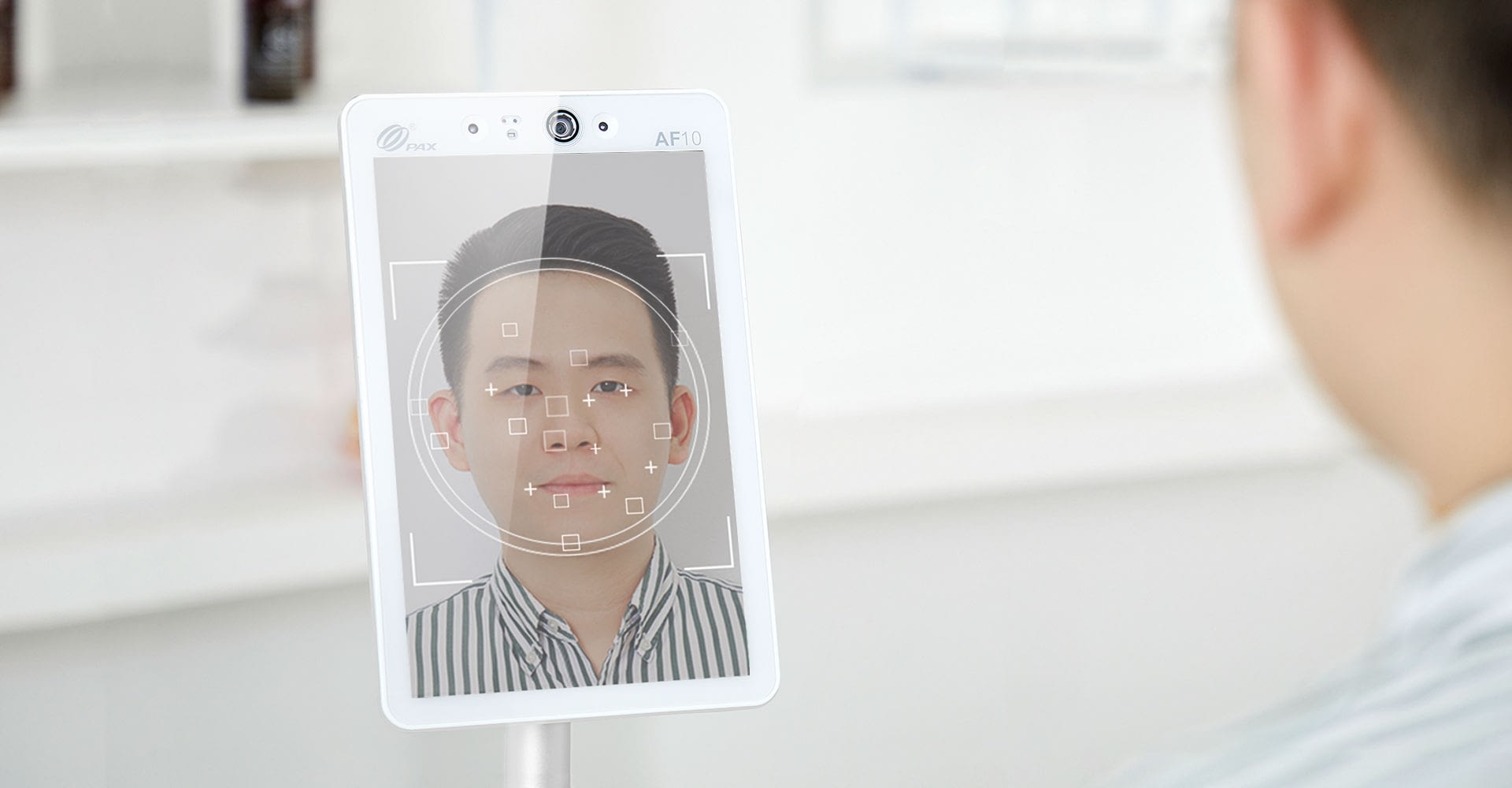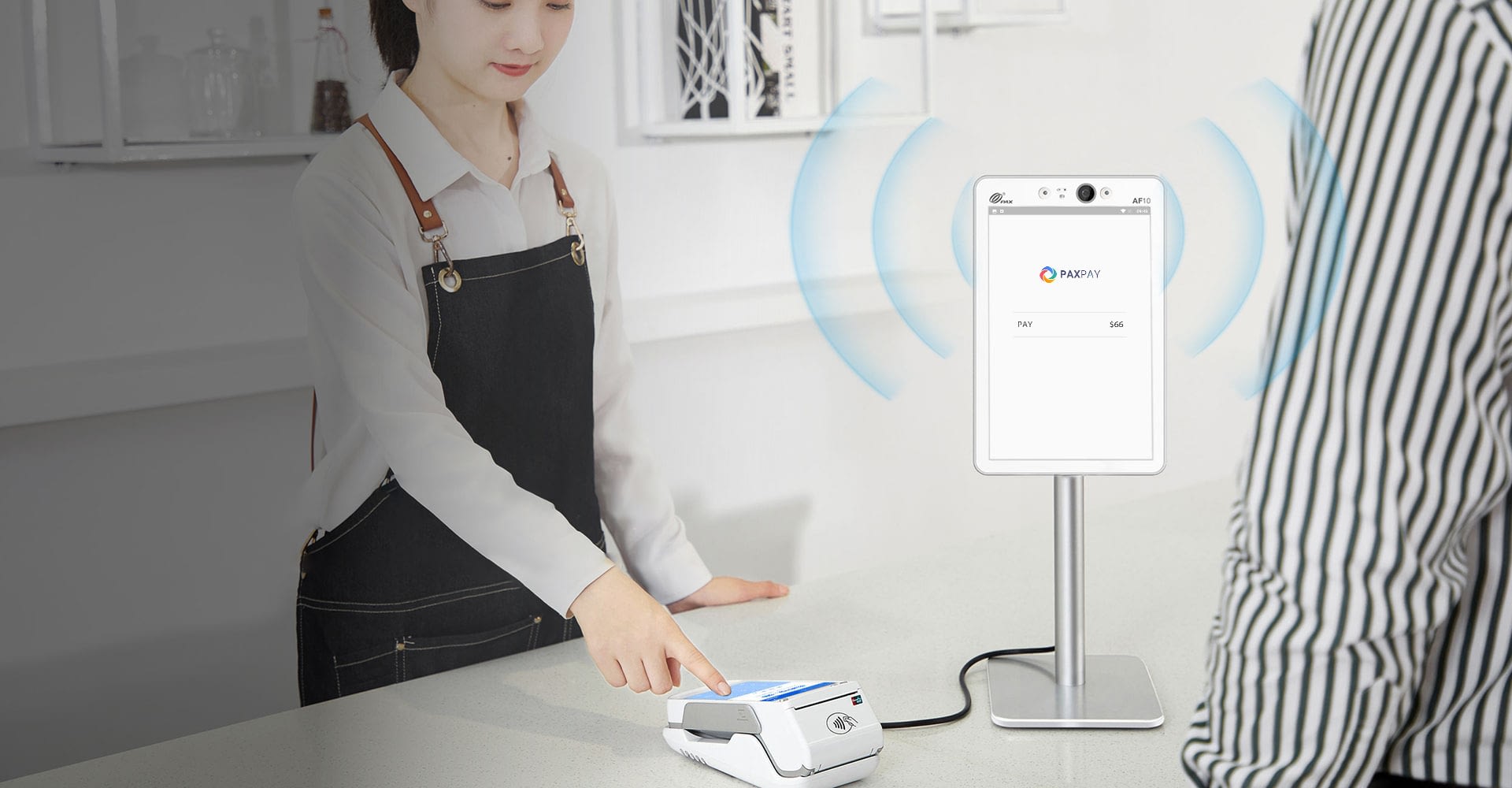 Advanced Connectivity
The AF10 remains connected all the time:
- 4G / 3G / 2G
- Bluetooth 4.2
- Wi Fi 2,4 GHz / 5 GHz
- Ethernet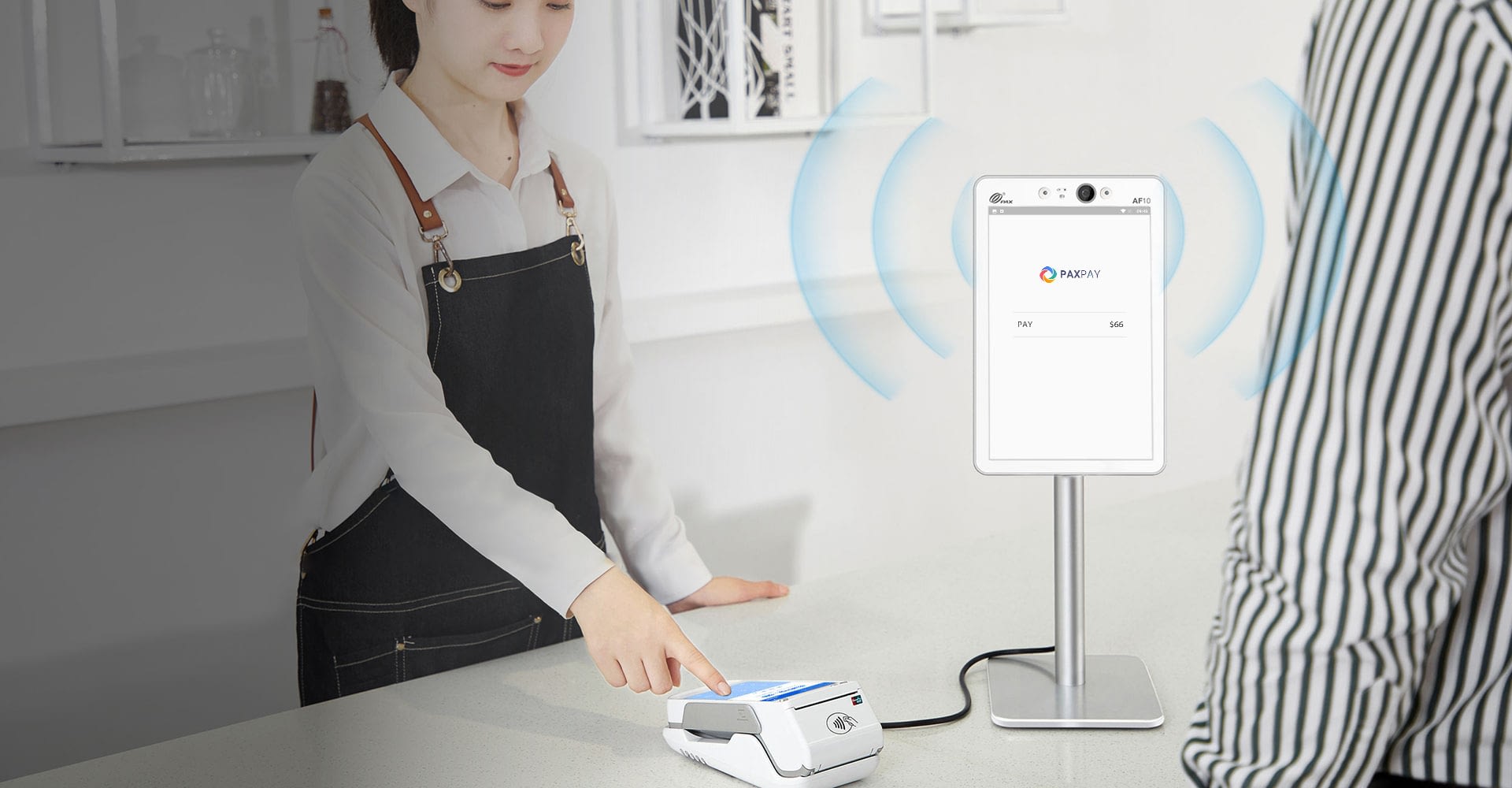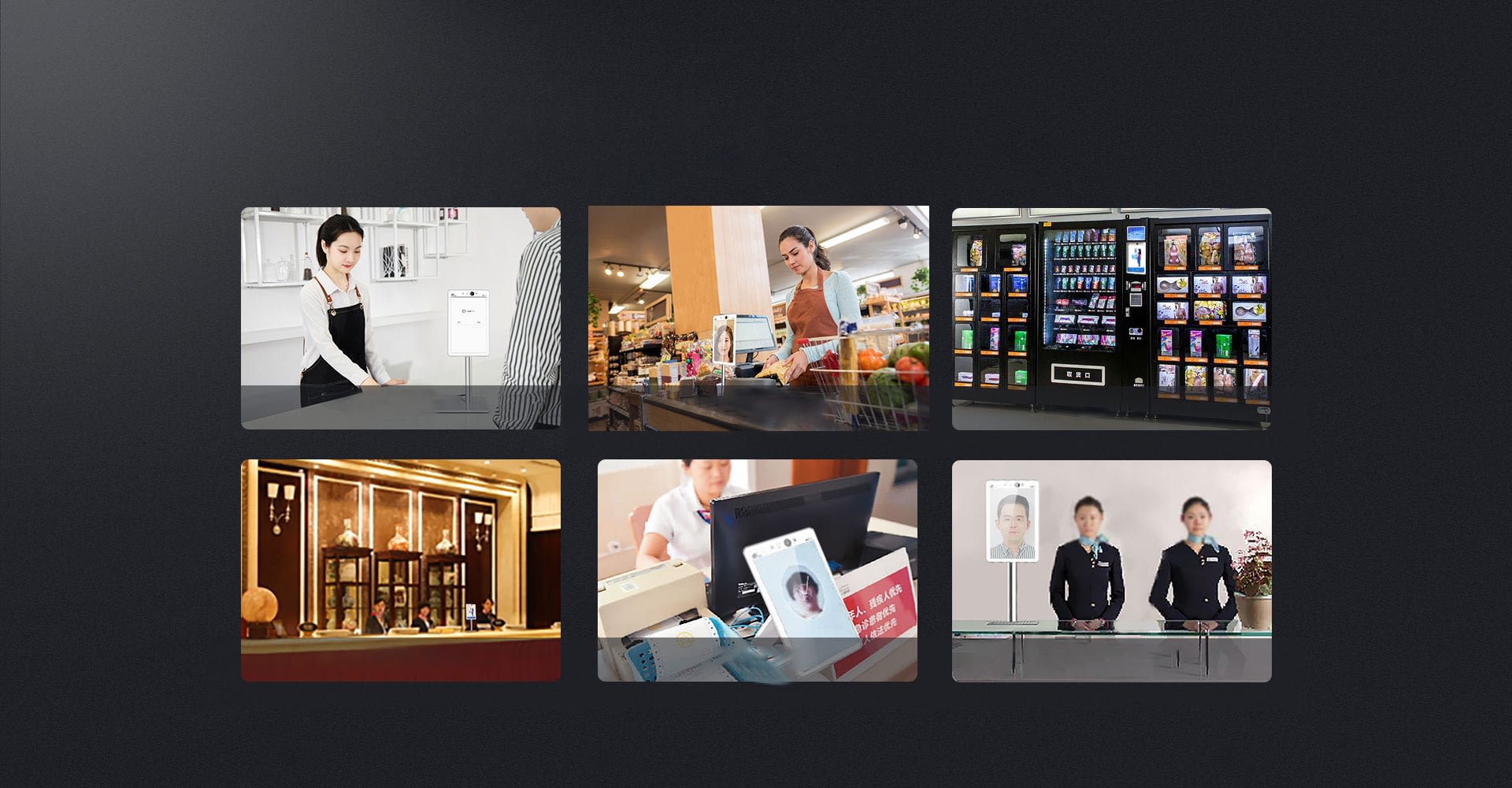 Various Scenarios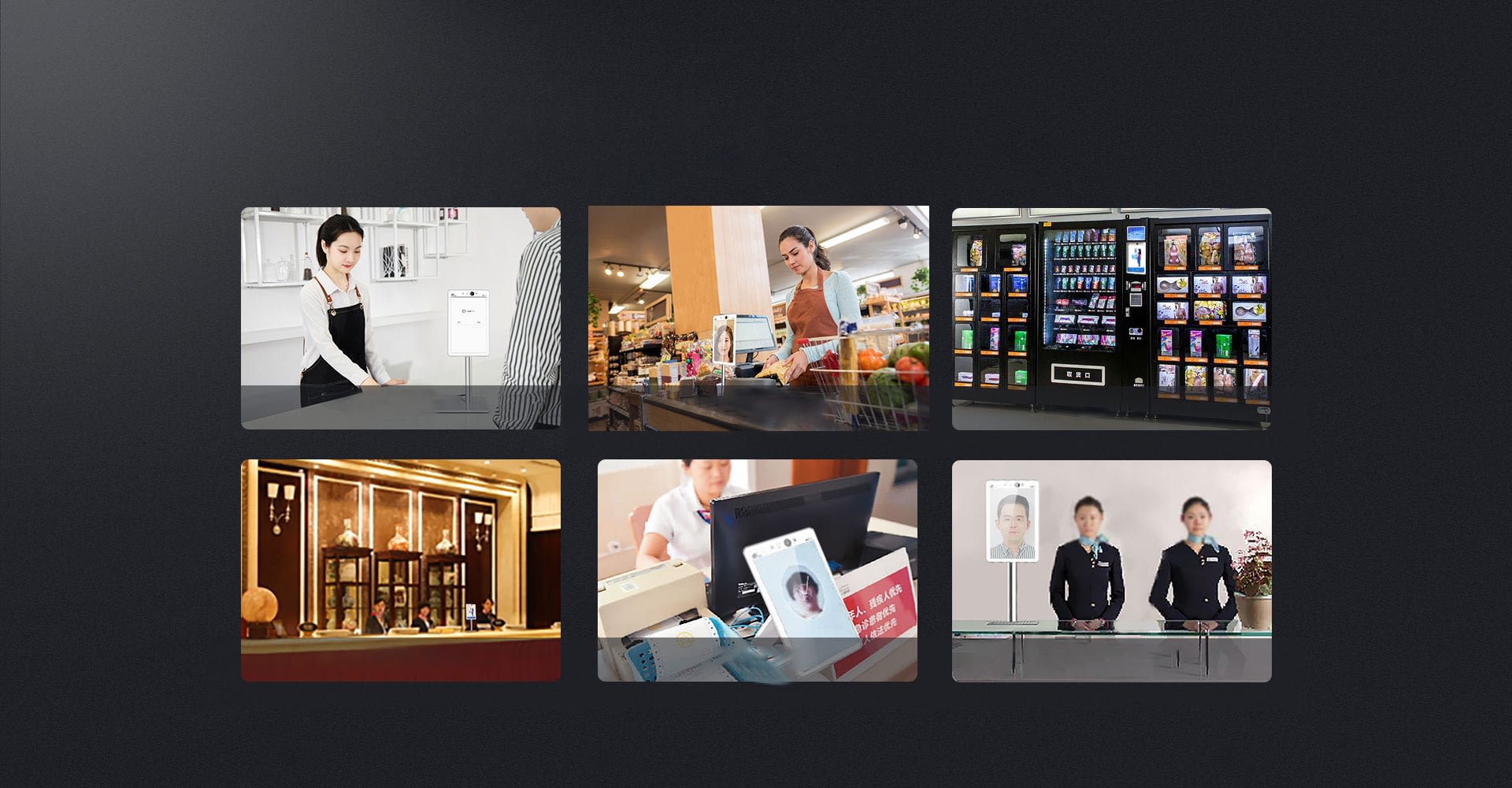 Display
10.1" IPS, 800×1280 pixels
Capacitive Touchscreen, Multi-point Touch
Ports
1 x RJ11 (RS232)
1 x RJ45 (LAN)
2 x USB-A
1 x USB-C
1 x micro-USB
1 x DC
1 x Audio jack (3,5mm)
Adapter
Input: 100-240V AC, 50Hz/60Hz
Output: 10.0V DC, 2.5A
Processor
AP: 64 bit Cortex-A53, Octa-core, 1,8GHz
SP: 32 bit RISC core (ARMv7-M) 96Mhz
Camera
Structured-light 3D Camera, Supports Code Scanning
Infrared Binocular Camera, Supports Code Scanning (optional)
Communications
4G / 3G / 2G
Bluetooth 4.2
WiFi 2.4GHz/5.0GHz
Lan (10M/100M)
Operating system
Android 7.1 + Monitor
Memory
2GB RAM + 16GB ROM
4GB RAM + 64GB ROM (optional)
Extended microSD Card Slot Up to 128GB