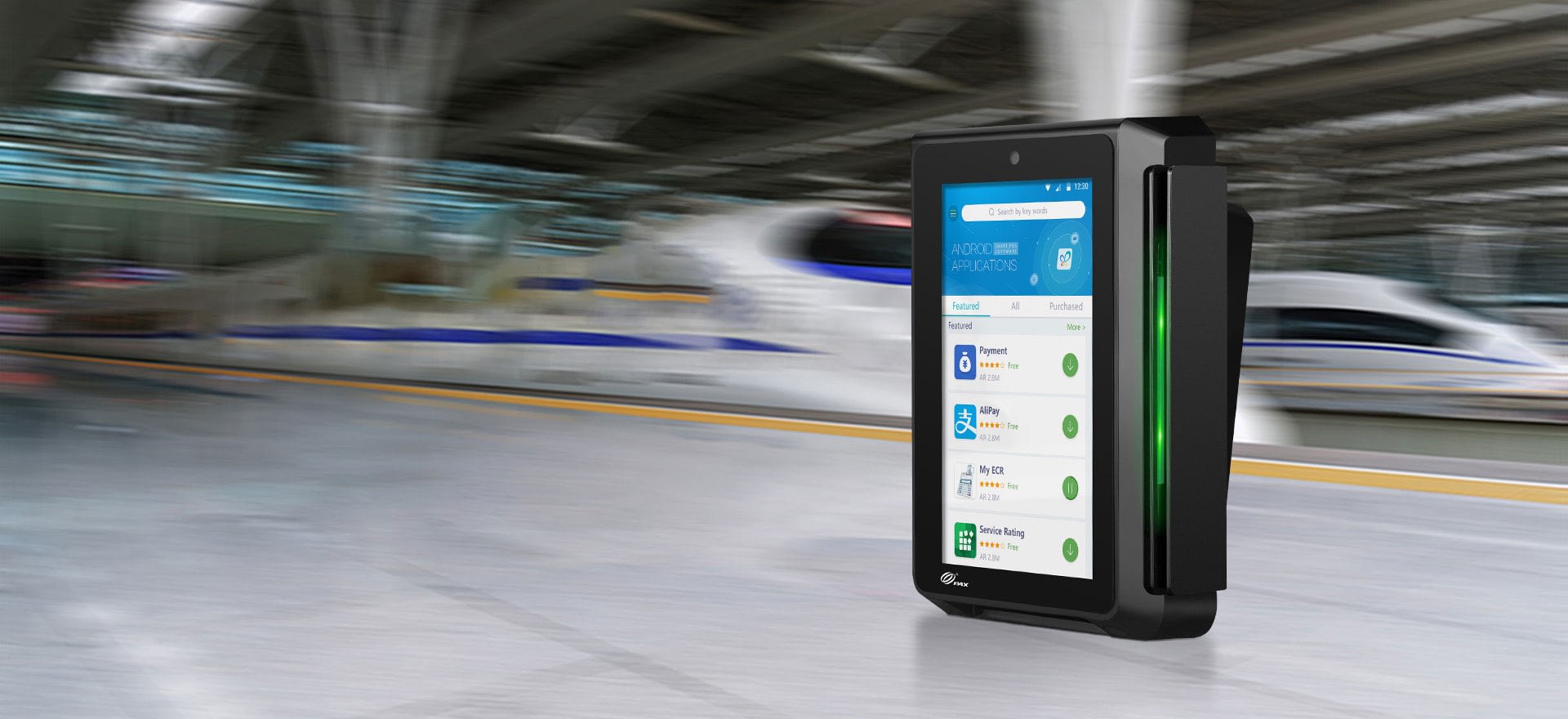 PAX IM30
Revolutionize Your Unattended Transactions
Android Smart OS
Running Android 7.1 OS, the IM30 is an all-in-one payment device providing payment acceptance and value-added business applications.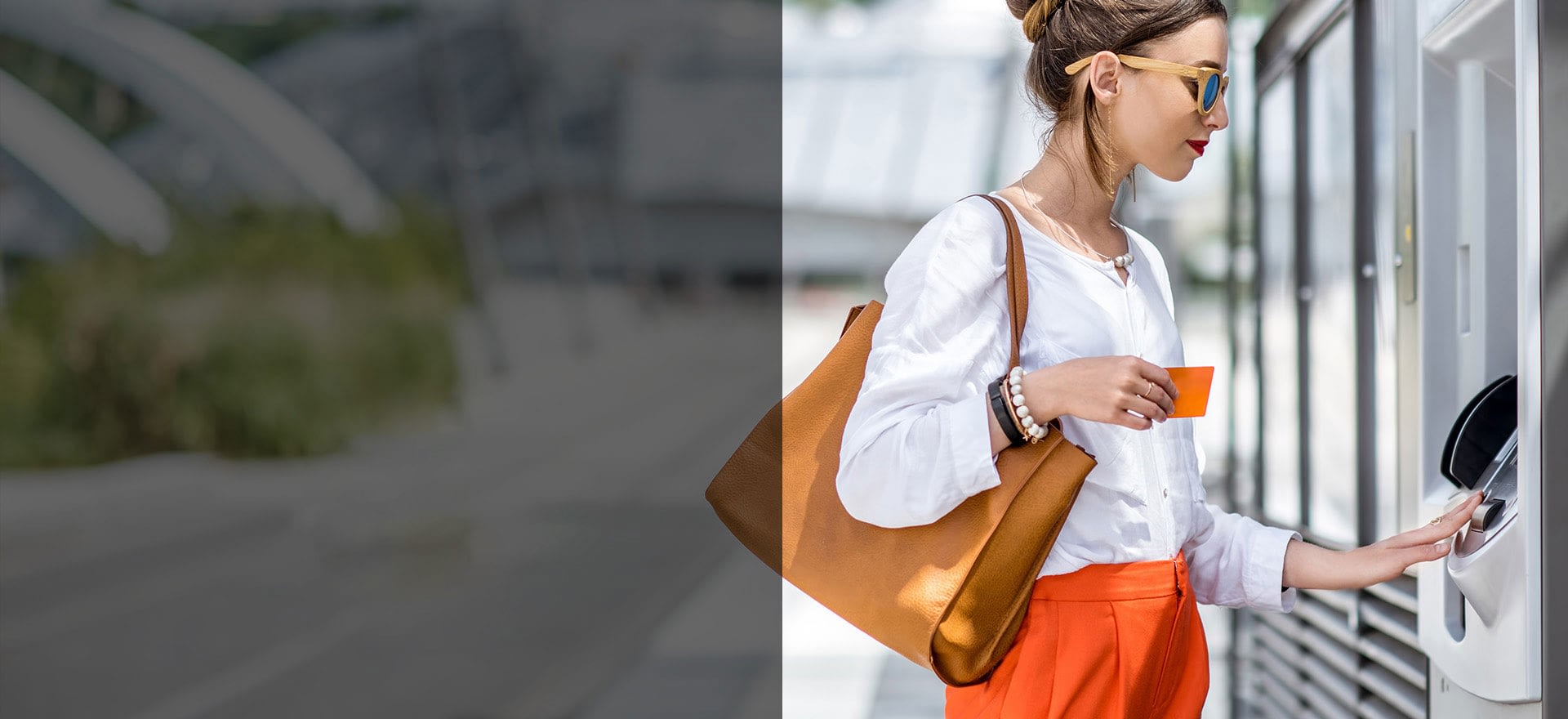 Sunlight - readable Display
Unique display technology to significantly enhance viewing even in direct or bright sunlight.
- Largest screen ever, 5-inch
- High resolution, 720 x 1280 pixels
- PIN -on-Glass technology
Omni-payment Solution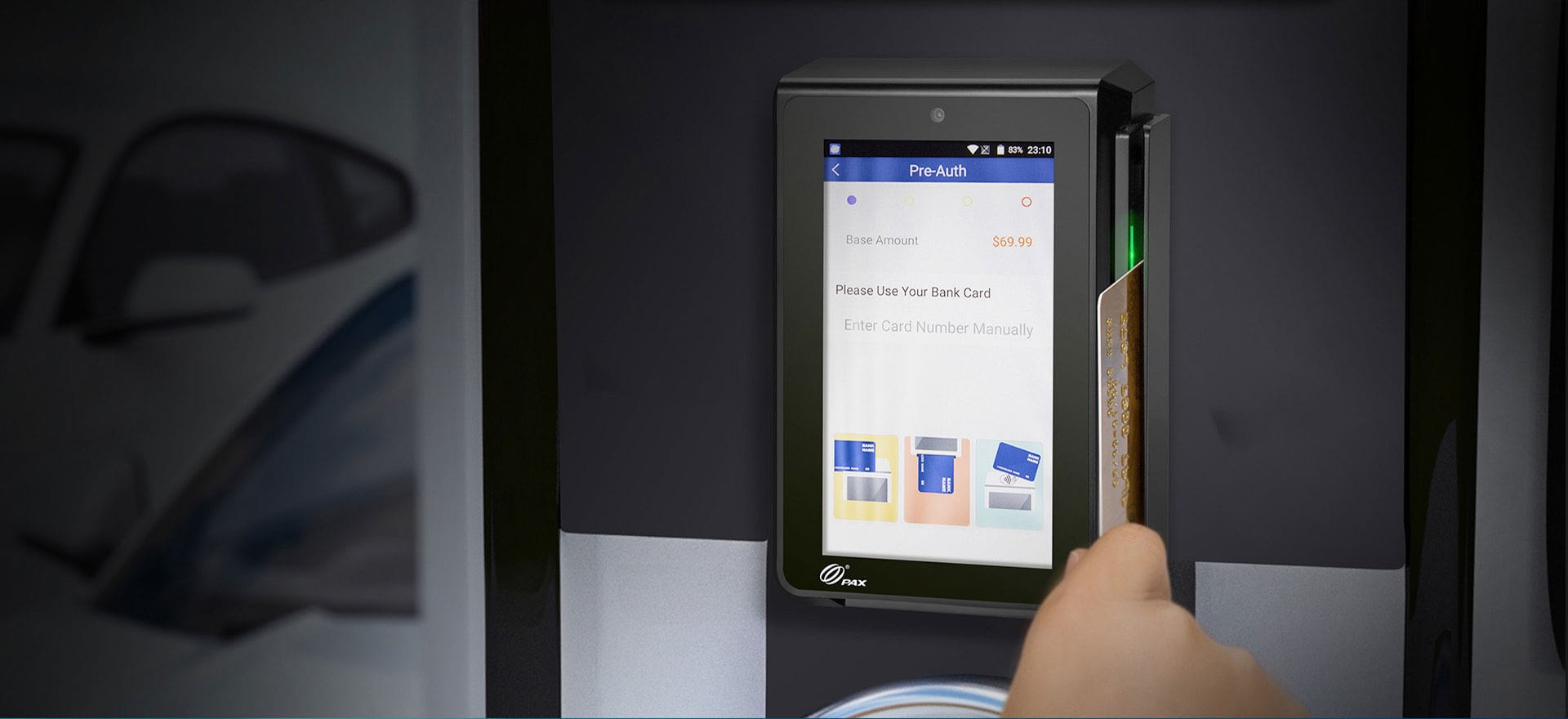 Fastest Integration
The IM30 meets EVA standard, which means it can be integrated easily with your existing infrastructure.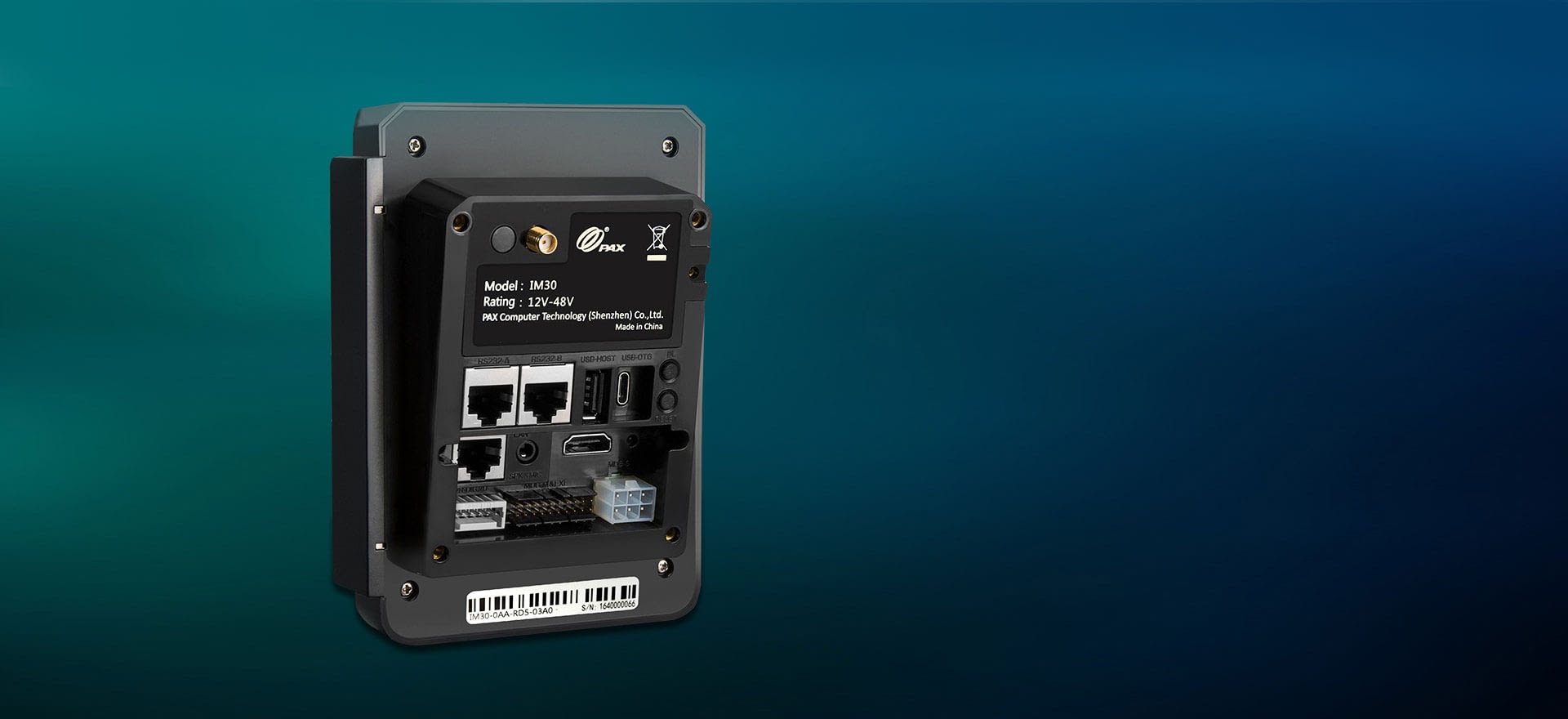 Communication Interface
IM30 provides a full set of connectivity and connections including 4G, WiFi, LAN, MDB, Bluetooth, USB and RS232, perfectly covering most vending system requirements.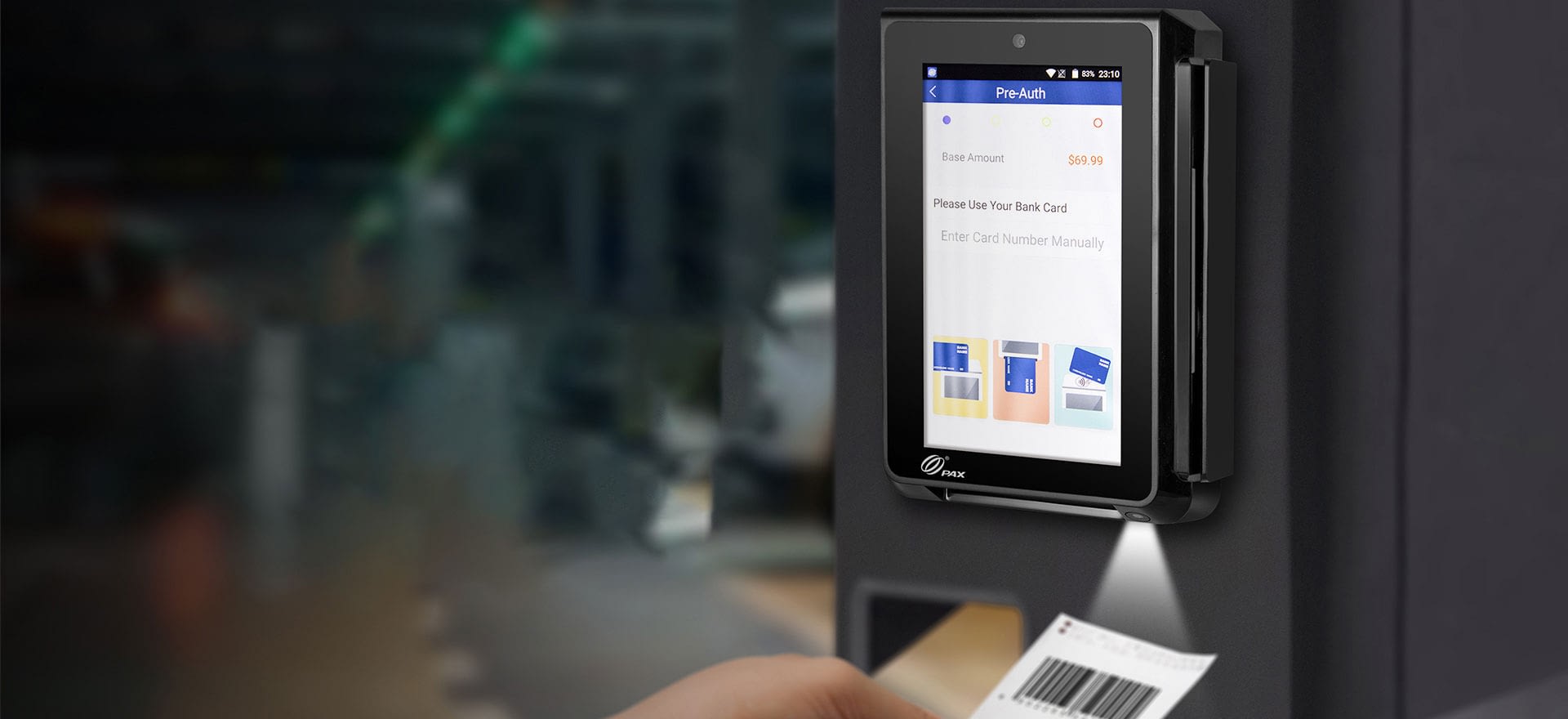 Impressive features
Low-power Consumption
The low-power design allows the IM30 to be used in power-limited environments , and the intuitive proximity sensor supports smart energy consumption by switching between different states.

Front camera
The high resolution camera helps improve customer service such as push-to-talk , picture surveillance and protect your assets by identifying important customers or potential perpetrators with various Android software.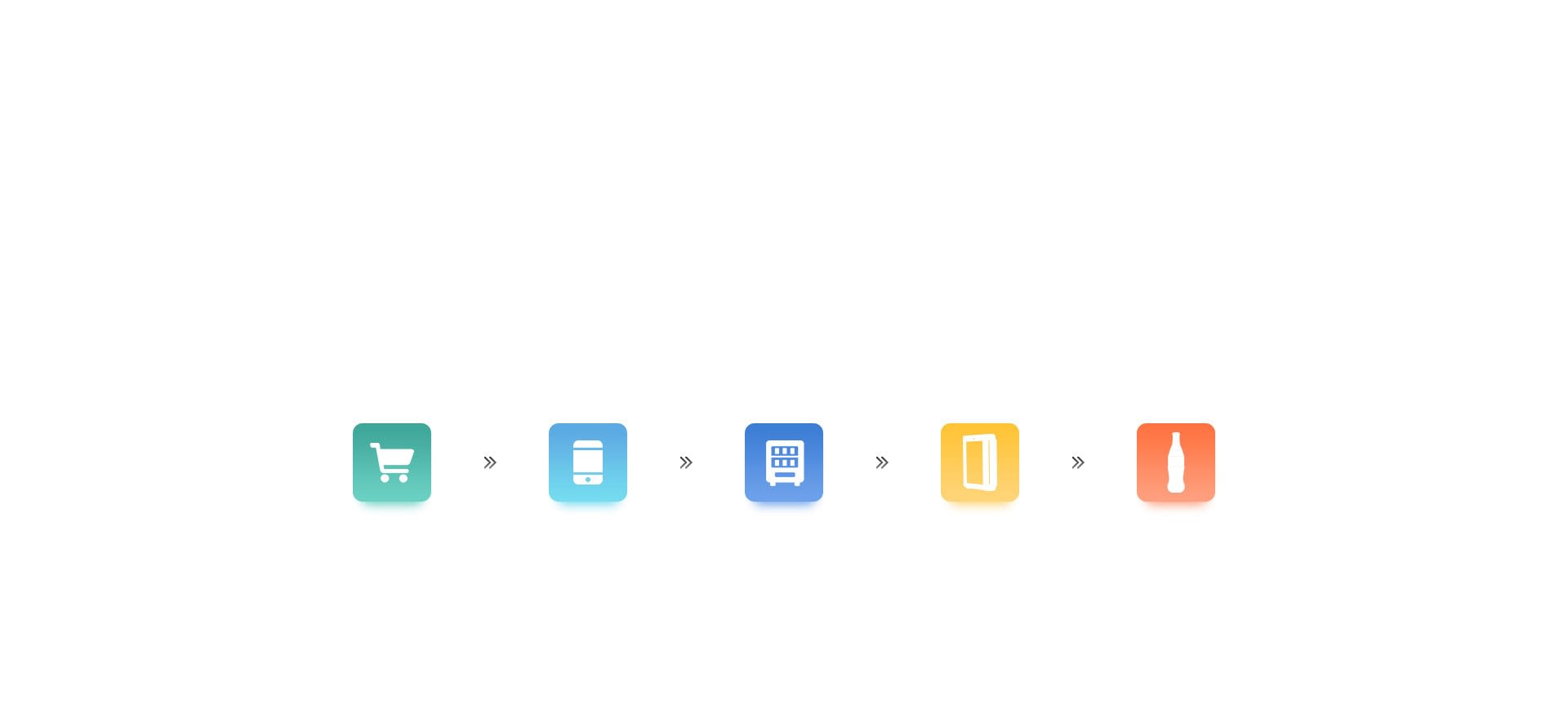 Innovative Self-Service Experience
Buy online, pick up at vending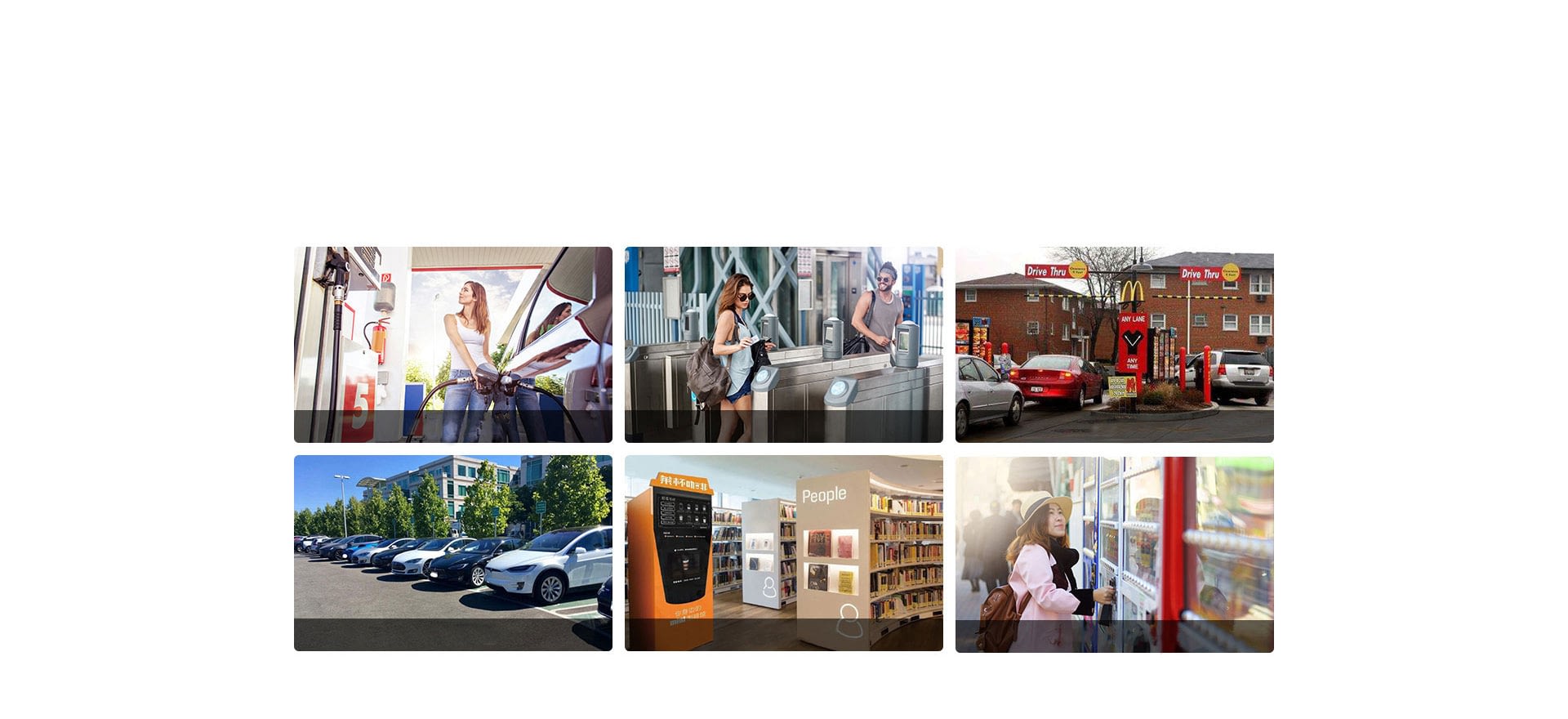 Ideal Unattended Solution
low failure rate over years
highest quality of components
the highest resistance to external conditions
colour touch display with PIN entry mode
contact, contactless and magstripe card reader
QR and barcode reader
many integrations and communication means available
compatible with EVA standard
working with MDB protocol
payment application
specialised industry applications
remote manage your business
Operating System
PayDroid, Powered by Android 7.1
Display
5-inch TFT Color Touchscreen
720 x 1280 pixels, IPS
Brightness > 600 nits
peripheral ports
2 x RS232
1 x USB Host
1 x USB OTG
1 x LAN
1 x MDB Slave
1 x Digital I/Os
1 x Mic & Speaker 
1 x MDB Master & Executive
1 x SMA (opcjonalne)
1 x SIM Slot (opcjonalne)
Communications
4G + Ethernet + Wi-Fi® 24GHzZ/5GHz-+ Bluetooth® 5.0
Ethernet + Wi-Fi® 2.4GHz/5GHz + Bluetooth® 5.0 (optional)
Ethernet-Only (optional)
Certification
PCI PTS 5.x, SRED, EMV L1 & L2,
EMV Contactless L1, Mastercard contactless,
Visa payWave, American Expresspay,
Discover D-PAS, Mastercard TQM,
Interac Flash L2, J/Speedy L2, FCC, IC,
UL, RoHs, CE, CSEC, APCA
Processor
Quad-core Cortex-A53, 1.2 GHz
Camera & QR Scanner
Camera: 2.0 MP
QR Scanner : 0.3 MP Reads 1D & 2D Codes
Keypad
1 x Reset Key
1 x Service Key
Physical
External dimension:
WxHxD: 105 x 146 x 57mm
Installation Cutout:
W x H: 82 x 107 mm
Weight: 486g
Environmental
Operating temperature:
-20°C ~ 70°C (-4°F ~ 158°F)
Storage Temperature
-30°C ~ 70°C (-22°F ~ 158°F)
5% ~ 95% Relative Humidity,
Non-condensing
Memory
8GB Flash + 1GB LPDDR3
2GB LPDDR3 (optional)
Card Readers
Magnetic Card Reader
Smart Card Reader
Contactless Card Reader
SAM slots
2 (extendable to 4, optional)
Power
12V – 48V DC via MDB Slave
12V – 48V DC via RS232
19V – 30V AC via Executive